Coiled Tubing Drilling: Directional and Horizontal Drilling with Larger Hole Sizes by Toni Miszewski, Managing Director of AnTech Ltd.
MED OIL & GAS WINTER MAGAZINE 2018: ANTECH'S POLARIS TECHNOLOGY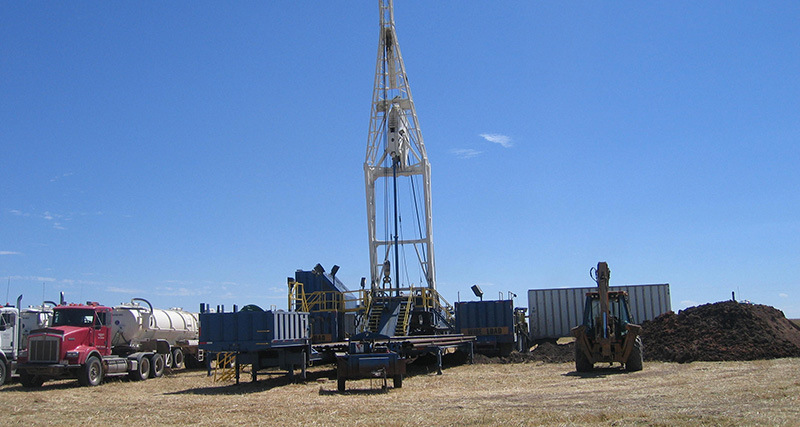 Coiled Tubing Drilling (CTD) is a well-documented technique that has, to date, been used with great success for grassroots vertical wells, where wells have been drilled and cased in a day, along with directional through tubing re-entry work, where it is used to further exploit existing wells, such as the operations carried out in Alaska and the Kingdom of Saudi Arabia. However, in these directional operations the hole sizes drilled with coiled tubing are relatively small (up to 4.5"). There is increasing demand from markets such as shale gas, coal bed methane and underground coal gasification (UCG) for larger hole sizes, but until now there has not been an economically viable option for drilling directional wells with coiled tubing in the 6.25" to 8.5" range.
However, the production of a BHA in this size has been made cost-effective through the use of an innovative solid state gyro system for directional measurement at all inclinations. The use of a gyro system whilst drilling, instead of a magnetic steering tool, removes the need for non-magnetic materials and allows the tool to be made much shorter. To demonstrate the capability of this tool, a 5-well drilling program was completed in Kansas, USA between November 2011 and February 2012, using a combination of a hybrid drilling rig and a 5.0" Bottom Hole Assembly (BHA), with a Rotating Orienter. Various directional and horizontal well profiles were drilled with hole sizes from 6.25" to 8.5".
The aim of the program was to demonstrate this new technology with the intention of providing a more economic drilling option and to show that the combination of a hybrid rig and this new BHA can be used to efficiently drill and case directional and horizontal wells with hole sizes from 6.25" to 8.5". Furthermore, an additional goal of the program was to carry out some initial vibrational analysis into the forces experienced while drilling and investigate how this could inform future equipment testing and operations.
To view the rest of this article and for more information please contact us.


+44 1392 933 100 | +1 800-868-1562