We are extremely proud to have won a Queen's Award for Enterprise for International Trade 2021 as well as appearing on the 24th annual Sunday Times Virgin Atlantic Fast Track 100 league table which details British private companies ranked according to fastest sales of growth together with 5 of our dedicated and talented team members being selected for The Manufacturer Top 100 and were named Britain's manufacturing heroes of 2020. To receive such prestigious awards reflects our collective achievement as a team and our growing global presence, being at the forefront of innovation in oilfield technology.
AnTech takes great pride in being able to support Macmillan by holding an annual coffee morning which provides an opportunity for our staff to get together and raise money for charity. We have joined up with the Cyclescheme and actively encourage staff members to get involved with the annual Cycle to Work day with the encouragement of a little breakfast get together for all that take part.
TEDx Exeter is an independently organised TED event, which AnTech has sponsored since 2014. Staff members are given the opportunity to attend and watch inspirational and motivating talks designed to encourage deep discussion and connection amongst the audience.
AnTech is a member of the ExIST group. An initiative founded by the Exeter Chamber of Commerce and Industry. Aiming to showcase scientific, technological, engineering, mathematical and medical innovation. Staff at AnTech are offered the chance to attend demonstrations and talks on the exciting breakthroughs taking place nearby.
Customers often ask us why AnTech is based in Devon. Our response - if not here, where else? If you are looking for better work-life balance, Exeter could not be more suitable. Having Exeter Airport within walking distance of our office means we can be in locations such as Aberdeen and continental Europe in no time at all. London, and other major UK hubs, are all within a 3-hour train ride away. We are a global business, and from this location we ship our products to over 50 countries worldwide, enabling us to benefit from living in such an attractive place whilst getting the opportunity to travel to the city and across the globe!
Dating back to the Roman era, Exeter is the capital city of rural county Devon, situated in the southwest of the United Kingdom. The City is teeming in culture with its grand Cathedral, numerous historic buildings, ancient underground passages, and the historic Quayside.
Recent investment into the City has seen an exponential increase in the number of jobs available in the area. Exeter subsequently experienced the 7th highest growth rate in the UK, attracting over 4,700 businesses, including the Met Office, Flybe Academy, the Sky Park and Science Park. The aim of the Science Park alone is to create a hub for world class science and technology. Providing a location for the development of ideas and business growth whilst enjoying an outstanding quality of life.
OPPORTUNITIES TO SEE THE WORLD
One of the advantages to working for AnTech is the opportunity to travel. Our Managing Director actively encourages the team to get out and visit our customers, partners and suppliers.
From wellsite visits to sales meetings and exhibitions, individuals can expect a range of experiences and will receive consistent support to push the business and their career forward.
With customers based all around the world, there's no telling where you might end up. From the Arctic tundra in Alaska or to the North Sea, AnTech can take you there.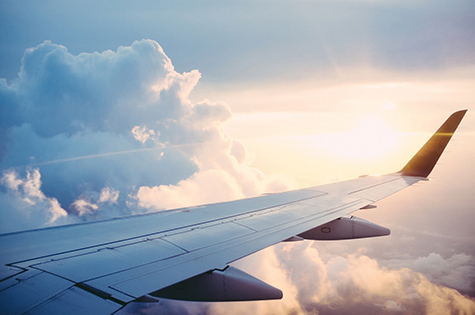 Considerable improvements have been made to the area's infrastructure with significant amounts being invested. Exeter has its own International airport, two railway routes into London and is connected to several other business hubs, such as Plymouth, Bristol and London by major roads and motorways. ​
Exeter's diverse range of Restaurants, Cafés, Cinemas, Theatres, award winning Museum and Shopping Centre attracts over 2 million visitors, bringing over £200 million into the city each year. Exeter also has a rich sporting culture and is home to both Exeter City Football Club and the Exeter Chiefs Rugby team.
The only county in the UK with two coastlines, Devon boasts a range of both sandy and rugged beaches, perfect for sailing, surfing, fishing and lazy days by the sea. Surrounded by stunning scenery, Exeter is dotted with peaceful parks and historical gardens as well as being close to Dartmoor National Park and other areas of outstanding natural beauty.



+44 1392 933 100 | +1 800-868-1562