Years of Oil & Gas experience between us
Countries worldwide buy our Products & Services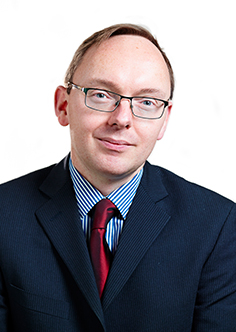 Our Senior Management Team
Toni's business focus remains the same today as it was when he founded AnTech in 1992: to lead a thriving, ambitious company that brings value to customers through engineered solutions. He is the driving force behind AnTech's product development strategy and, more recently, the move into coiled tubing drilling services. His ability to design and innovate is reflected in the fact he is named on 17 patents. Toni has over 35 years of industry experience, starting his career with Schlumberger and serving in both field and engineering positions. He has a degree in Mechanical Engineering from Imperial College London, is a Chartered Mechanical and Electrical engineer and a Fellow of the IMechE.
CHIEF EXECUTIVE OFFICER & FOUNDER
Carly's strong commercial understanding and systems expertise ensures that finance plays a pivotal role within the company and can offer valuable and informed strategic input. After graduating from the University of Warwick, Carly trained in accountancy with Grant Thornton as a Chartered Certified Accountant before making a move to the corporate sector. Before joining AnTech she was part of a successful senior management team at Kaba Limited UK, a leading security solution and manufacturing company.
As Operations Manager, Adam's role is to deliver AnTech's services safely and efficiently and he is committed to working with customers and service partners to ensure the promised value is realised. Before joining AnTech, Adam worked as a Drilling Engineer for BP in Aberdeen and, as Lead Engineer, demonstrated his ability to bring projects in on time and on budget without incident. Adam is Chairman of the SPE Dorset Section and previously served on the SPE Aberdeen YP Committee. Prior to that, he worked for a short period with Halliburton. Adam graduated from Imperial College London with a First Class Master's degree in Mechanical Engineering.
GLOBAL OPERATIONS MANAGER
Clare Miszewska-Hall is the Head of Global Sales & Marketing and leads AnTech's business development activity, sales strategy, and the creative direction of the business. She has been instrumental in establishing AnTech's Coiled Tubing Drilling services, enabling oil companies to economically extract more value from their existing assets. Before joining AnTech, she worked in the FMCG sector in a variety of engineering and marketing roles. Clare's expertise has been key to strengthening the AnTech brand and the launch and expansion of CTD services in the ME and USA. Clare holds a First Class degree in Mechanical Engineering from Cardiff University.
​
HEAD OF GLOBAL SALES & MARKETING
SENIOR VICE PRESIDENT NORTH AMERICA
John brings unparalleled experience to support our customers in North America. He has spent over 45 years working in the oilfield industry and highlights include the invention of continuously tapered coiled tubing used by coil operators across the globe. He has previously worked for NOV Quality Tubing as the SVP of Product Development and Baker Hughes as the Technical Director & International Operations Manager. He is one of the founding members of ICoTA and supports a wide range of organisations including SPWLA, SPE, AADE and IWCF. John holds a BS.degree in Electrical Engineering with a minor in Physics from Kansas State University..
Jenny leads on the delivery of tools and support for AnTech's Products and Services divisions, ensuring they are shipped on-time and to standard. She has been part of AnTech for over 20 years and has served in most departments, including a period as General Manager. Jenny is a Chartered Engineer with a degree in Electronic Engineering from Birmingham City University. She is a Member of the IET and IOSH qualified. Jenny devotes a significant amount of her free time to support HCPT, a charity that works with children with special needs, some of whom are terminally ill.
As Head of Business Systems, Benjamin Brooking is responsible for AnTech's digitisation strategy. Pulling together everything from field operations through to our integrated ERP and PLM systems. Benjamin draws on his experience from his previous position as Technical Manager for the company, which included field experience and introducing new tools such as Hazardous Area equipment for various completions operations and the industry's first North-seeking Gyro for horizontal drilling. Benjamin came to us as a Year In Industry student and then progressed within the company to Head of Engineering. He has a First-Class Master's degree in Electronic Engineering from Exeter University and is a Chartered Engineer.
Christopher is AnTech's Head of Engineering, delivering the company's new product development and program goals across both the products and services divisions. He brings a range of experience to his work from hands-on field operations, design, and program delivery having worked in a number of different areas within the business before taking up his current role. Chris has a First-Class Master's degree in Mechanical Engineering from Exeter University and recently won The Manufacturer Top 100 'Unsung Hero' award.



+44 1392 933 100 | +1 800-868-1562