At AnTech, you will work with some of the world's top engineers, thought-leaders and designers to shape the future of the energy industry. We are world leaders for many of our products, setting the industry standard for design and innovation. We are constantly developing products that push the technical boundaries to help our customers reach their goals and stay ahead of the market. We are a dynamic bunch from all over the world, speaking nine languages and comprising of homegrown talent and experience, all with a common passion for developing world-class technology for our customers.
You will experience company-wide mentoring to assist you in your career with us. You will benefit from our multinational workforce by gleaning a wealth of knowledge, experience and ability from our multidisciplinary team. We will provide you with extensive opportunities for professional training and personal development. AnTech is a home for the curious, whatever your specialty, from mechanical engineering to software development, accounting, or if you just have a knack for solving complex challenges, we will support you whilst your ideas are brought to fruition and your professional goals reached.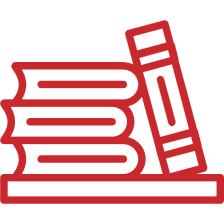 We recognise that everyone is different. From the moment you walk through the door, we will work with you to understand your aspirations, skills and personality in order to tailor your career development to your individual needs. We offer extensive training, be it on the job or externally with wellsite visits, sales trips and exhibitions. This training aims to further your understanding of our customer's needs and develop your knowledge within a technology company. We actively encourage our people to take control of their future and steer their professional development. Managers and colleagues will support you every step of the way to help you map your AnTech journey. The number of long-standing members within the business today is testament to the success of this approach and we like to recognise and celebrate people's commitment and dedication to the business.
- YOUR OPPORTUNITY WITH US -
You will work with some of the world's top engineers,
thought-leaders and designers to shape the future of
the energy industry
Annual Holiday Entitlement
25 days' annual holiday plus 8 national bank holidays.
Professionally managed pension scheme for all employees.
Assistance in purchasing all you need to cycle to work.
If the unthinkable happens, financial support when you need it.



+44 1392 933 100 | +1 800-868-1562