QA & Testing Procedures For API 6A Surface Equipment: Part Two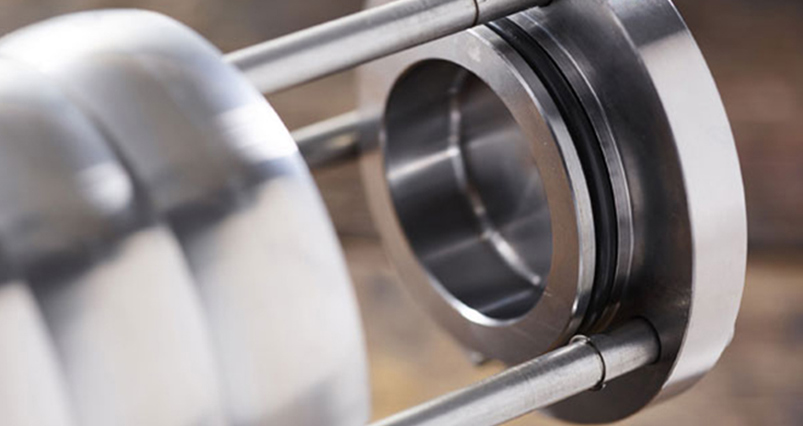 Quality Assurance and Testing
In the oil and gas industry, operators need to have confidence that their equipment will operate as intended. To prevent problems from occurring, they must be identified and eliminated at the design stage, as well as, during production.
To help ensure reliability, customers want products to be made to standards that have been proven by industry experience, and meet their own exact requirements for operational, safety and environmental performance. The main standard for surface equipment that relates to our wellhead outlet product range is API 6A, Specification for Wellhead and Christmas Tree Equipment. Key sections that help ensure this reliability are as follows:
Design and Performance (PR1 & 2)
To help meet the exact requirements of the environment in which we operate, the standard sets out design performance criteria and the methods to be used to verify them. For standard applications, verification by calculation, finite element analysis and hydrostatic pressure testing are sufficient, this is known as PR1. For HTHP applications, higher levels of testing are required which included temperature and pressure cycling testing, known as Annex F PR2. These are one off tests for each design and do not need to be repeated once qualified.
Independent Design Review (IDR)
To give customers more confidence in a product, an independent design review (IDR) can be carried out upon request. IDR review is a third-party review of mechanical engineering designs. The third party (for example Lloyds) inspector will show up to location and verify designs against API 6A standards. All designs and calculations will be documented in a report. This report will consist of calculations, FEA (Finite element analysis) running a temp/press/torque test, which then highlights the weaker parts of the design. Once the documentation has been reviewed, a certificate will be given validating the report.
Quality Control Plan (QCP)
ATEX products are used in hazardous environments and it is important that every design and manufacturing process is followed accurately. A Quality Control Plan (QCP) is something that is regularly requested from customers to be provided when placing an order. It is effectively a quality assurance project plan that documents each step of the production of a WHO. A QCP covers the assessment procedures, as well as any specific quality assurance and quality control activities. A quality plan is created by AnTech which is then approved by the service company and the customer.
A QCP lists the different stages it takes to design and manufacture the product. A QCP for a WHO would consist of different stages that need to be followed such as the design plans, drawings for manufacture, material test certificates, pressure tests, electrical or optical tests, mechanical assembly, marking and labelling, work instructions, Production and Quality Files. A final inspection and release may be carried out by a Third Party Inspector (TPI) to review and inspect the QCP.
Third Party Inspection (TPI)
Third party inspection is commonly requested by the end customer for HPHT or operationally critical work. A TPI provides the customer with an independent quality assurance check. The Inspector checks the processes detailed on the QCP such as pressure testing, gas testing and final inspection before the final product is released. Once the QCP is signed off, the customer will be given an inspection release note to confirm that the product is in accordance with the relevant standards and meets the requirements of the QCP.
Author: Emily Blackman



+44 1392 933 100 | +1 800-868-1562