AnTech Scoops 5 Of The Manufacturer Top 100 Awards​
This year AnTech Ltd is proud to announce that 5 of our dedicated and talented team members were selected for The Manufacturer Top 100 and were named Britain's manufacturing heroes of 2020 at the awards ceremony on Wednesday 11th November 2020.
The Top 100 awards were The Manufacturer's response to the growing recognition in academic studies and parliamentary reports that there was a lack of visible role models in the industry. Each year they provide a showcase for the most inspiring individuals in industry, to illustrate the enthusiasm and commitment present in modern manufacturing and to underscore the exciting, well-paid and rewarding careers that exist in the sector. These 100 individuals have been nominated by customers, team members, leaders and their piers, from shop floor to top floor. They are among the very best UK manufacturing has to offer. Out of the 100 judged to have made the cut, 20 have been highlighted as Exemplars, people who make a truly exceptional contribution to the sector every day.
A huge congratulations to Jennifer Bentley: Inspiring Leader, Christopher Bowmer: Unsung Hero, Hai Dang: Unsung Hero, Pawel Wojcicki: Innovator and Daniel Crow: Young Pioneer! Jennifer Bentley was also highlighted as one of the Exemplar people.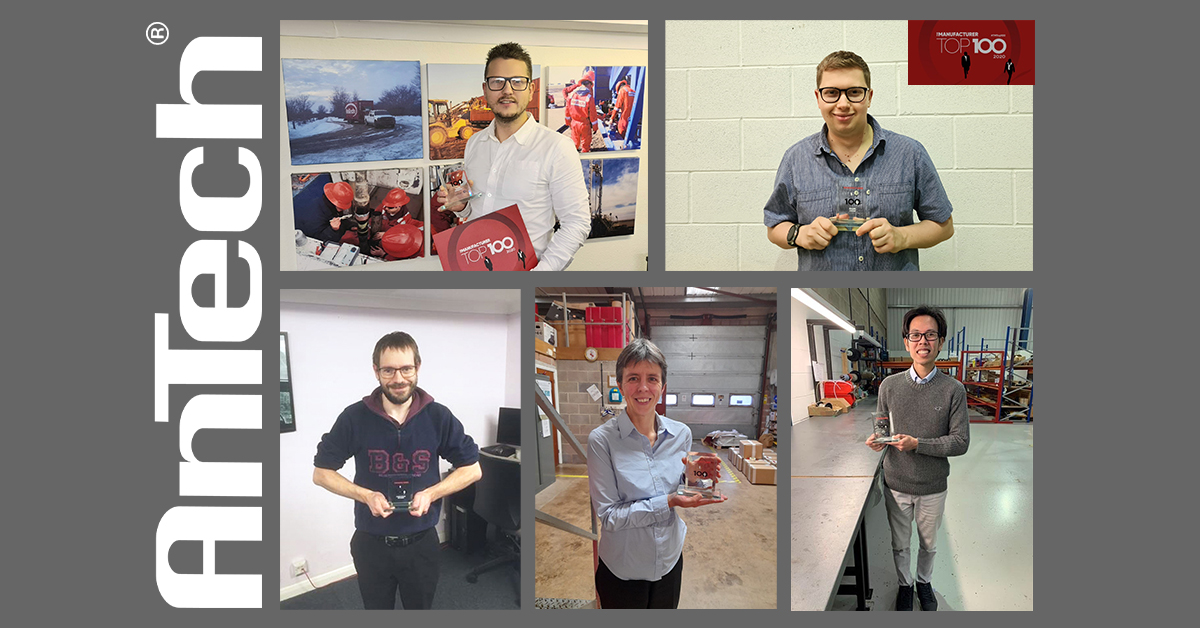 This achievement for AnTech is substantial to have 5 people in the top 100, this reinforces the company values of striving for excellence, encouraging new talent and being on the top of our game.
If you would like any further information or would like to know more about AnTech Ltd then please contact us or take a look at our website www.antech.co.uk



+44 1392 933 100 | +1 800-868-1562